Garden roses from Lottum
You will find our garden center in the heart of the rose village of Lottum. With over 1000 different varieties, we are among the best-stocked online rose company in the Netherlands. Roses of a good quality and a fair price. You are also at the right address for an extensive range of garden plants, perennials, shrubs, climbing plants etc.
Through our web shop we only deliver roses on bare roots,  in other words pruned rose bushes without pots and soil. These roses come straight from the nursery; they are dug up in the fall and then pinned up: ready for shipment and planting in your garden. The bare root season runs from mid-October to mid-April. So you can order roses with bare roots throughout the year; they are delivered ready for planting from mid-October to mid-April.
New rose season starts from the October 15th. Also this year a lot of new varieties. Check new roses.
NOW AVAILABLE EDIBLE ROSES FROM PHENO GENO AND MORE ROSES FROM THIS ROSE BREEDING COMPANY.
Check winners specials.
Symbivit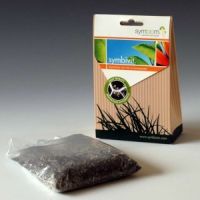 With Symbivit, roses catch on better and it increases the chance of survival. Highly recommended for replanting and risks of soil diseases.
More info and order