Contact Form
You can ask questions, wishes, orders or complaints using the form below or by telephone or e-mail. Of course we are also happy to help you in our garden center.
Tuincentrum Lottum
Grubbenvorsterweg 26
5973 NB Lottum
T: +31 774 631 674
E: info@tuincentrumlottum.nl
Opening hours
Monday to Friday: 8:30 AM to 6:00 PM
Saturday: 8:30 AM to 4:30 PM

Travel directions
A73 Nijmegen-Venray-Horst: take exit 11 - Horst / Melderslo / Sevenum.

Then follow Lottum and turn right at the church in Lottum in the direction of Grubbenvorst.

After 1.5 km you will find our garden center on the right.

A67 Eindhoven-Venlo: take the Venray / Nijmegen exit and then the Grubbenvorst exit.

Lottum is indicated in Grubbenvorst;

follow the main road to Grubbenvorst / Lottum.

Our garden center is located at the end of the cycle path on the left.
Symbivit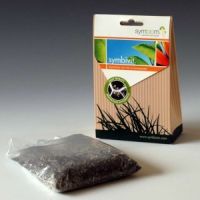 With Symbivit, roses catch on better and it increases the chance of survival. Highly recommended for replanting and risks of soil diseases.
More info and order