Shipping costs
Orders are shipped with Post.nl and DHL
Note: Below are the rates for orders up to 100 roses (maximum number of roses per box). Above 100 roses we ship the order in two or more packages, whereby in principle shipping costs are charged separately for each box. Shipment standard roses extra cost €3,00! Shipment standard roses from end october till end March.
After Brexit we are not allowed anymore to send David Austin rose to UK.
Rates
The Netherlands
- up to 45 roses € 8.00
- up to 100 roses € 15.00

Belgium and Germany
- up to 100 roses € 14.00

Rate zone 1:
Luxembourg, Denmark (excluding Faroe Islands and Greenland), France (including Corsica and Monaco), Italy (excluding San Marino and Vatican City), Austria, Spain (including. Balearic Islands, excluding Canary Islands), Sweden:
- up to 100 roses € 20.00

Rate zone 2:
Bulgaria, Estonia, Finland, Hungary, Ireland, Croatia, Latvia, Lithuania, Poland, Portugal (including Azores and Madeira), Romania, Slovenia, Slovakia, Czech Republic:
- up to 100 roses € 35.00

Rate zone 3:
Bosnia and Herzegovina, Cyprus, Greece, Greenland, Iceland, , Liechtenstein, Macedonia, Malta, Moldova, Montenegro, Norway, Ukraine, United Kingdom, San Marino, Serbia, White-Russia, Switzerland:
- up to 25 roses € 27.50
- up to 50 roses € 35.00
- up to 100 roses € 45.00.

Symbivit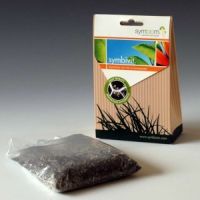 With Symbivit, roses catch on better and it increases the chance of survival. Highly recommended for replanting and risks of soil diseases.
More info and order