Order roses online at rozenlottum.nl
Orient yourself in advance
For a good choice it is important that you orient yourself well. No other plant family has as many different applications, flower shapes and hues as the Queen of Flowers. We find roses in beds, as ground cover, as shrubs or as climbing roses against a wall, fence, pergola or even in a tree.
Of course you can also orientate yourself in our web shop where you can find a photo and information about color, scent and height of all roses. The varieties from the internet catalog are in stock as standard. There are often more types available. If interested, please inquire about this.
In our shop only roses on bare root
Via our web store we only deliver roses on bare root, in other words cut rose bushes without pots and soil. These roses come straight from the nursery; they are dug up in the fall and then pinned up: ready for shipment and planting in your garden. The bare root season runs from mid-October to mid-April. You can order or reserve bare rooted roses throughout the year; however, they are only delivered from mid-October to mid-April.
From May at our garden center roses in pot
From May to August, more than 450 varieties of roses are being offered in pots at our garden center in Lottum. Of course there are also many other garden plants in our garden center. Ready to brighten up your garden.
Roses in pots are not sent and are also more expensive than bare-rooted roses.
Pick up or send; also abroad
As indicated, the delivery of roses with bare roots starts from 15 October. The bare root season ends around April 20. You can indicate when you wish to receive the roses. We will not send the roses in frost.
Because we ship to all countries in Europe, we take the weather conditions in the different countries into account in our shipping schedule.
We use Post.nl for sending. Orders of roses with bare roots can of course also be picked up at our garden center. Then you can take a look at our garden center at the same time. When ordering via the Internet, indicate how you would like your order delivered.
Terms of delivery
The General Terms and Conditions of the Dutch organization WebwInkelkeur apply to our web store. The following additional conditions apply to the roses with bare roots ordered in the web store - because this is living plant material - the following additional conditions apply:
Security of supply. It is possible that certain roses on bare roots are not available upon delivery. E.g. due to drought or frost. We will always contact you in advance for a possible alternative.
Shipping costs. For orders that we have to ship, we charge, depending on the size of the order, a minimum of € 8 for shipping. For the rates at home and abroad, see the Shipping Costs page.

Invoicing and payment. Payment via the web shop is not possible because the final delivery and any shipping costs sometimes deviate from the original order, or that (a part of) the order has been canceled in advance. Settlement of amounts then provides unnecessary extra work.
The invoice is enclosed with the order or you will receive it from us about 1 week before sent by e-mail. We rely on a prompt payment. When picking up your order at our garden center you can pay in cash; PIN is possible.

Cancel or return order. We consider an order as a reservation; this can be withdrawn up to the date of shipment, by telephone or by e-mail and at no cost. If the roses have been sent (in the meantime), you can revoke the order within a period of 7 days, provided that the package is unopened, the roses in the original packaging are kept cool and we have been contacted by phone or by email prior to shipment. The shipping costs for the return are in that case for yourself.

Complaints. If the roses are not received in good condition due to transport damage or other causes, please contact us by telephone or email as soon as possible. We will undoubtedly come to a satisfactory solution on your part and without any costs. See also the special webpage about Warranty and Complaints.
Symbivit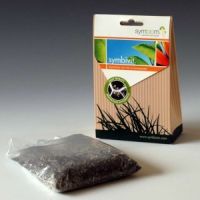 With Symbivit, roses catch on better and it increases the chance of survival. Highly recommended for replanting and risks of soil diseases.
More info and order